Welcome to Barber Boot Camp for Cosmetologists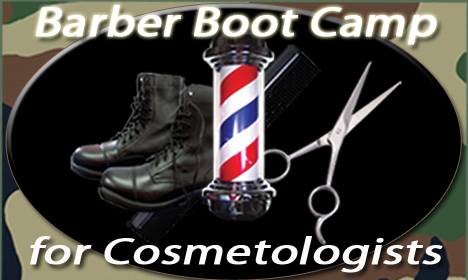 Hello and welcome!
How are you? First, I would like to say thank you for your purchase. We are so glad to have you as a part of our upcoming seminar.
At Barber Boot Camp we love the hair industry. We are passionate about educating and sharing our gifts. We would like to determine your needs so we can give you the right information that is specific to you.
Everyone is different and has different goals, so we put together this flowchart of our classes to determine which seminar(s) would best suit your needs and give you more info on each. On the left side there are examples classes and each is connected to the seminar we recommend. If you have any questions, please feel free to call us directly at(818)305-5977.
Thank you,
Louis Nettles IV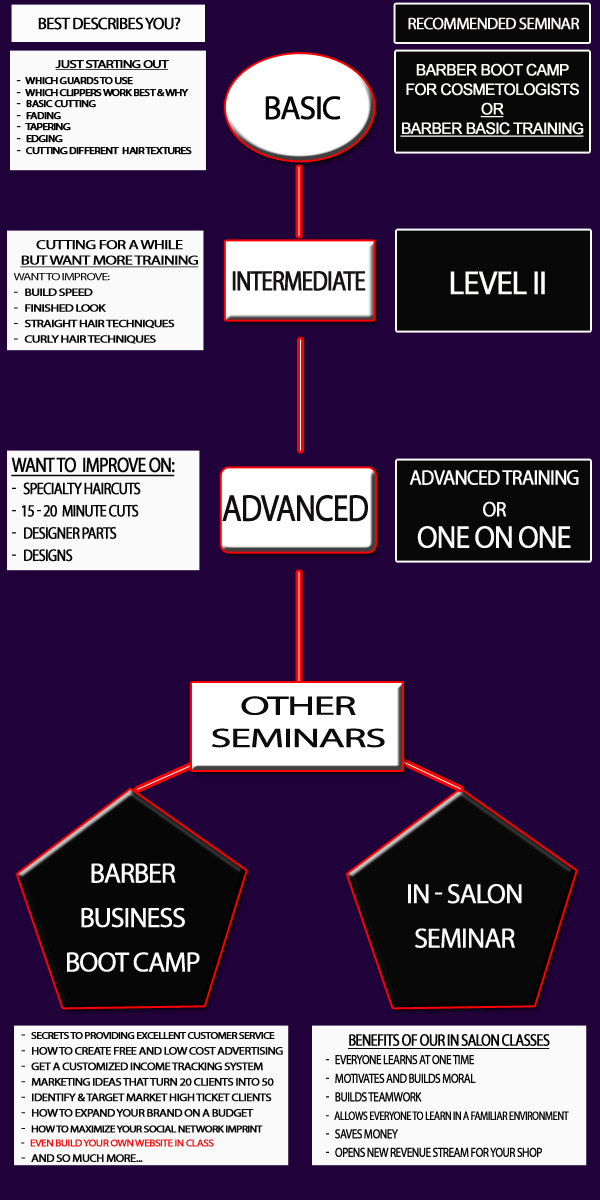 BARBER BOOT CAMP FOR COSMETOLOGISTS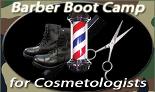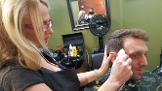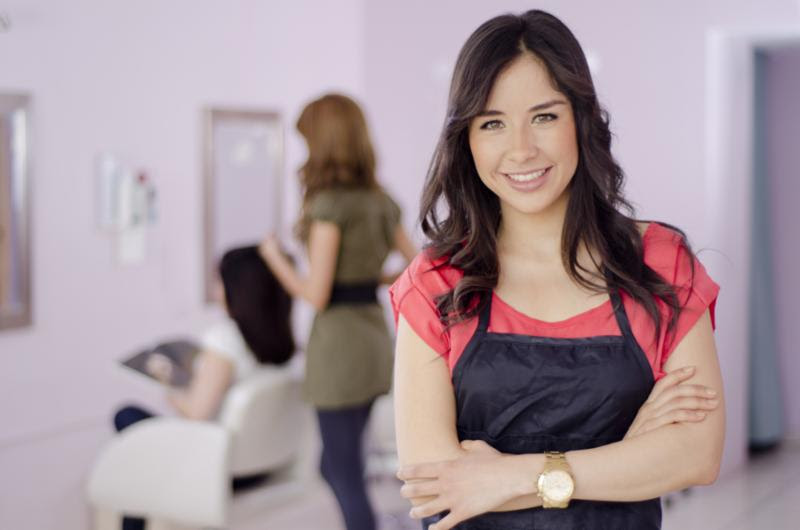 2 DAY ADVANCED TRAINING SEMINAR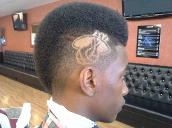 BARBER/BEAUTY BUSINESS BOOT CAMP