WHAT COSMETOLOGISTS ARE SAYING ABOUT BARBER BOOT CAMP
WHAT BARBERS ARE SAYING ABOUT BARBER BOOT CAMP
BARBER BOOT CAMP FOR COSMETOLOGISTS
LEVEL 2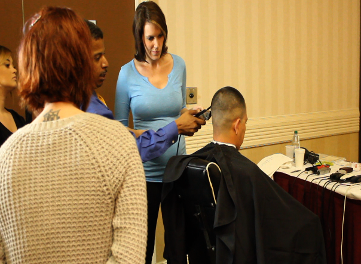 In our Barber Boot Camp Advanced Training Seminars we only take (6) attendees per seminar. We do this to insure that everyone in attendance gets to cut as much hair, and get as much practice as possible. We feel raising that number would affect the quality of our mission. We at Barber Boot Camp judge our success by what our attendee's can do when they leave us and go back into the shop. Because we only take (6) people our classes tend to sell out very quickly. We can not add attendees after we reach capacity, it is most important for us to facilitate our seminars in a way that our attendees get the best education that we can provide and to do this we must stick with this formula. Thank you for understanding and your interest and support of Barber Boot Camp.
There is NO judgment and NO silly questions when it comes to learning in these classes so ALL questions asked get answered so everyone gets it.

We learn on a live model after model together, not from your chair but from behind the chair with YOU cutting.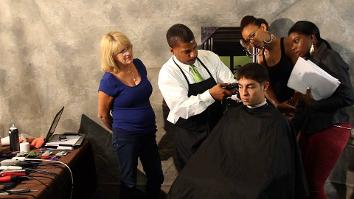 This Seminar is for professional barbers, cosmetologists, and instructors only. This class is the next step up from our basic interactive class.
We keep the class size small (only 6 attendees)
This class is focused on what you the individual want to work on specifically (fading, speed, designs, etc)
Each attendee brings their own model - (brother, husband, son, boyfriend, uncle, etc... someone you can cut regularly) or if you don't have a model?
NO WORRIES, we can provide a model for a $20 model fee. If you have to travel you wont have to worry about bringing a model with you.
In this class each attendee cuts their client with one on one coaching from our educator.
Combined with many other hairstyles demonstrated, learning from the next persons cut and the repetition of seeing the system work each time and on different textures of hair, locks in your cutting dna.
It's a great class for those ready to take it to the next level with their clipper cutting.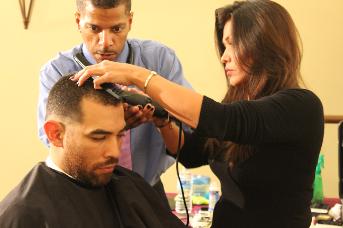 This barber class focuses on you and what "You" want to learn. There is one way to learn how to cut hair... To cut it. Our Barber Boot Camp for Cosmetologists – (LEVEL 2) will allow you to build onto the system you learned in level 1, what you already know and then explore some areas that are new to you in hair cutting. As barbers and cosmetologists we all have different parts of our craft that we stand out in, and then there are some areas we know in the back of our minds, we can improve upon. This clipper cutting class allows you to focus on those areas and gain new techniques that will help you in mastering that area of your craft too. Whether it's building speed, mastering a new styles like Mo hawks, Fro Hawks, South of France, Designs, Tapers, Fades, beard trimming or Eyebrow arching.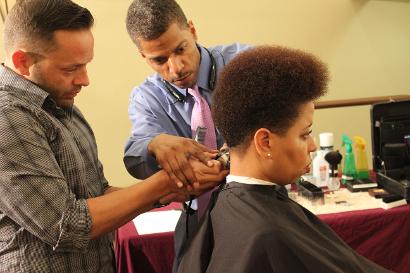 Only 6 students for these classes
Attendee brings a model - or if you don't have a model? NO WORRIES, we can provide a model for a $20 model fee. If you have to travel you wont have to worry about bringing a model with you.
*Note -(Models will be given appointment times so they won't have to sit all day)
This class is for licensed barbers and cosmetologists only. If you have not been cutting, please take our Barber Boot Camp Basic Training Class before you take this class.
· Improving speed
· Fading
· Tapering
· Learn to cut straight hair
· Learn to cut curly hair
· Designer parts
· Edging the hairline
· Customer service
· Sanitation
· Target marketing
· Essential tools
· Mo hawks
· Fro Hawks
· South of France
· Designs
· And much much more…
Pick the seminar ticket and city where you want to attend Click Buy Now to purchase and lock your seat
- Visa, Mastercard, American Express, Debit
- Print your receipt for your records
You will be added to our registered attendee list, our representative will email or call you within 48 hours to answer any questions you might have and give you an overview of the seminar.
You will be sent an E-Ticket - an example of it is on the right
- You can print it out or leave it in your phone
- E-Ticket will be scanned at front desk of class
It's just that simple!
Don't miss out on this rare opportunity to learn to clipper cut in a positive, fun, comfortable, nonjudgmental environment with others who really want to learn just like you.
Hope to see you there!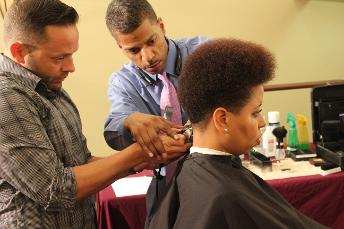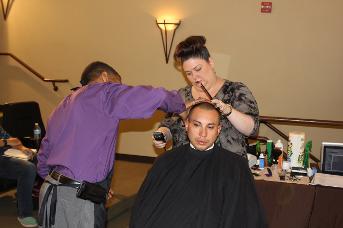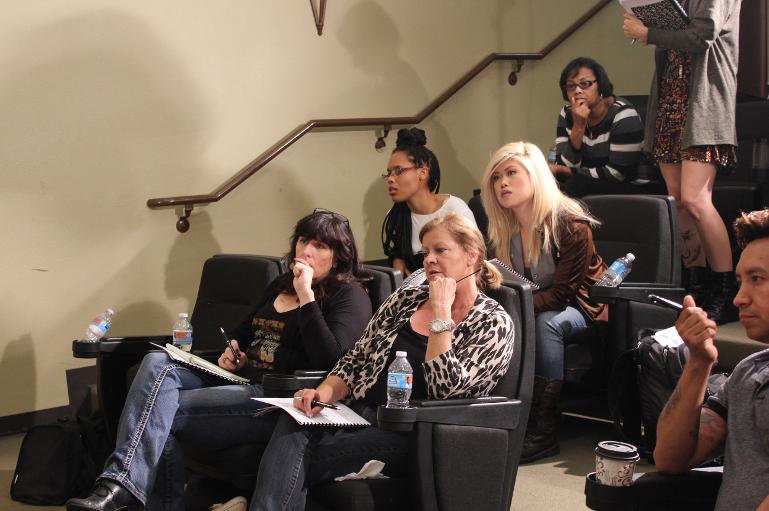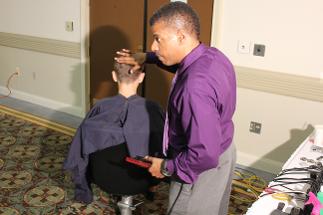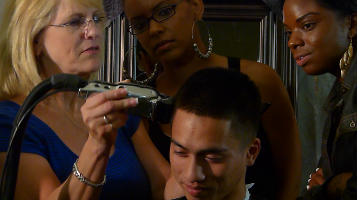 Barber school training, barber lessons, barber class, barber training, barber boot camp, barbering for beginners, barber school 101, barber lesson, barber school, barber classes, barber training videos, barber lessons for beginners, barbering cuts, barber cuts for cosmetologist, barber shop classes, barber cosmetology, classes for being a barber, barber school beginners, clipper education class, tutorial barber school, cosmetology school lesson, barber school basics, basics of barbering, barber instructional video, barber classes, barber training, barbering for beginners, barber lesson, barber course, barber seminar, barber, barber lessons for beginners, clipper basics, barbering class, beginner barber, barbering, barber training videos, barber classes near me, how to cut men's hair with clippers fade, how to fade hair with clippers, how to fade mens hair with clippers, how to blend hair with clippers, how to blend mens hair with clippers, tapering hair with clippers, How do you cut a fade haircut, how to taper hair step by step, how to cut a taper fade black hair, barbering classes for cosmetologist, can a cosmetologist be a barber, How do you get a barber license, can a cosmetologist work in a barber shop, can a cosmetologist become a barber, barbers cutting hair video, How do you do a fade, how can i learn to be a barber, barber tutorials learn how to cut hair, learning how to cut hair with clippers, clippers open and closed, How do you do a taper fade, How To Cut Hair, Learn About Barber Clippers, HOW TO use an open & closed HAIR CLIPPER LEVER, clippers, online barber instruction, Barbering Program, Cosmetologist to Barber Training, high-bald-fade-haircut, fade haircut, taper haircut, hair cutting, haircut clipper, cut hair, barber schools, online barber schools, barber schooling, barbershop school,