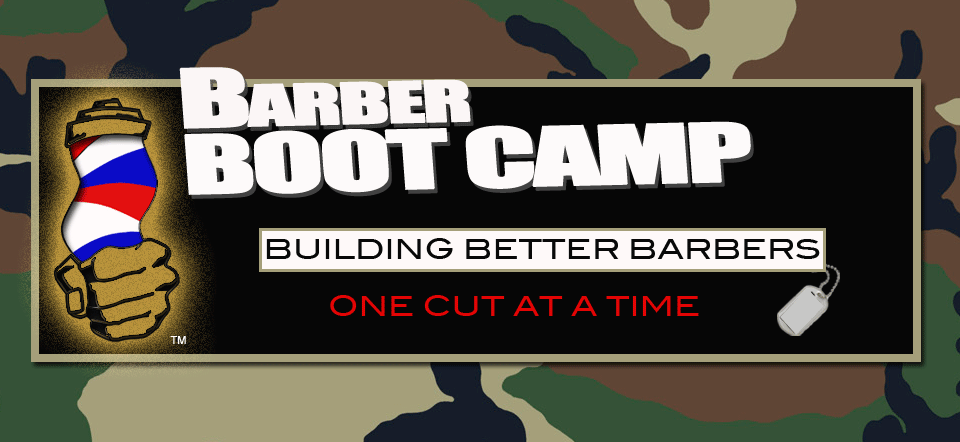 Do you want to learn to clipper cut?
Do you want to learn to clipper cut? Then this seminar is for you! Barber Boot Camp for Cosmetologists seminars are specifically designed for cosmetologists.
When it comes to improving your barbering skills there is no substitute for a live barbering class. To cement your knowledge of the course material, the seminar will offer you the advantage to interact with other cosmetologists, ask questions of subject matter, and examine real-world application.
Barber Boot Camp Seminars is not just any barber class….It provides you with an extensive range of topics that include barber basics as well as tools to address issues you may experience day to day in your shop. Our barber lessons are conducted by working professionals and expert trainers who know first-hand the problems you face every day. Delivered in a fun and interactive setting, each of our live barber courses will provide you with the latest techniques, tips, best practices and is designed for you to implement your new knowledge right away to take your career to the next level! Barber Boot Camp is not a Barber School or Beauty Course, we are a seminar company with a focus on professional barbers, cosmetologists, & students. We share real world experience and specialized knowledge that you don't get in hair school.
In our Barber Boot Camp for Cosmetologists Seminars we only take (14) Attendees per seminar. We do this to ensure that everyone in attendance gets to cut hair and has as much hands-on practice as possible. We feel a larger class size would affect the quality of our mission. We at Barber Boot Camp measure our success by what our attendee's can do when they leave us and go back into their respective shops. Because we only take 14 people, our barber classes tend to sell out very quickly. We cannot add attendees after we reach capacity. It is most important for us to facilitate our seminars in a way that our attendees get the best education that we can provide. To do this we must stick with this formula. Thank you for your interest and participation in Barber Boot Camp.net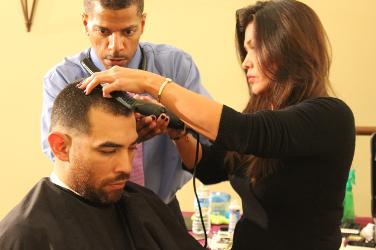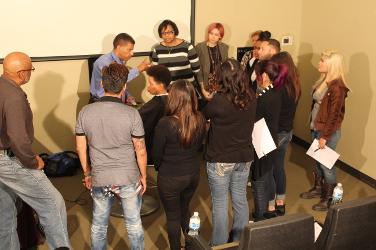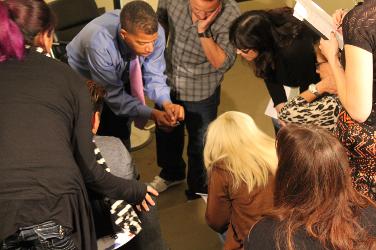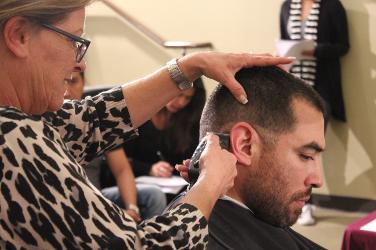 2019 UPCOMING EAST COAST SEMINARS
Our upcoming East Coast Tour will include:
Click the Learn More Button for info / locations / tickets
Raleigh, NC - April 28th / 29th / 30th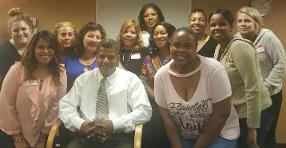 Annapolis, MD - April 14th / 15th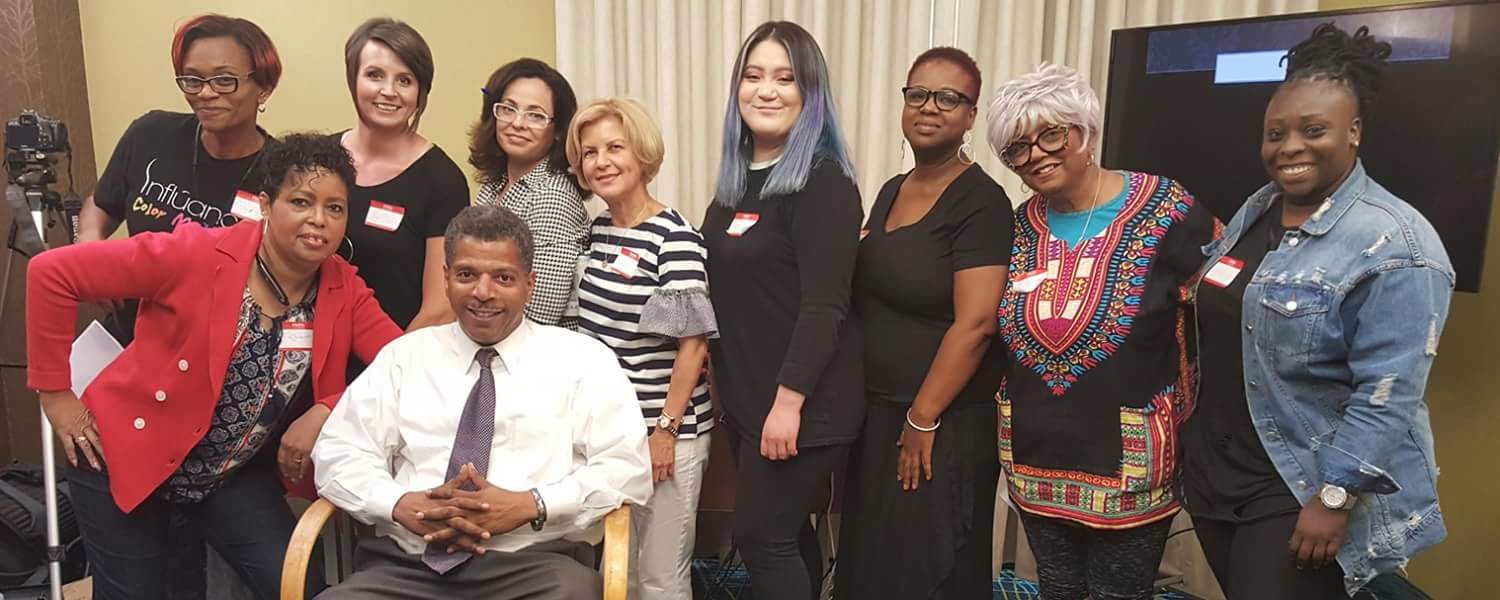 Norcorss, GA - May 19th / 20th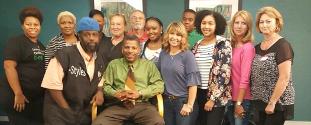 Greensboro, NC - May 5th / 6th
Join our email list & get our dates as soon as they are released.
Pick the seminar ticket and city where you want to attend
Click Buy Now to purchase and lock your seat
- Visa, Mastercard, American Express, Debit
- Print your receipt for your records
You will be added to our registered attendee list, our representative will email or call you within 48 hours to answer any questions you might have and give you an overview of the seminar.
You will be sent an E-Ticket - an example of it is on the right
- You can print it out or leave it in your phone
- E-Ticket will be scanned at front desk of class
It's just that simple!
Don't miss out on this rare opportunity to learn to clipper cut in a positive, fun, comfortable, nonjudgmental environment with others who really want to learn just like you.
Hope to see you there!

How to cut hair, how to use clippers, dark ceaser, fundamentals of becoming a barber, what is a dark ceaser, mens hair cutting classes near me,Barber school training, barber lessons, barber class, barber training, barber boot camp, barbering for beginners, barber school 101, barber lesson, barber school, barber classes, barber training videos, barber lessons for beginners, barbering cuts, barber cuts for cosmetologist, barber shop classes, barber cosmetology, classes for being a barber, barber school beginners, clipper education class, tutorial barber school, cosmetology school lesson, barber school basics, basics of barbering, barber instructional video, barber classes, barber training, barbering for beginners, barber lesson, barber course, barber seminar, barber, barber lessons for beginners, clipper basics, barbering class, beginner barber, barbering, barber training videos, barber classes near me, how to cut men's hair with clippers fade, how to fade hair with clippers, how to fade mens hair with clippers, how to blend hair with clippers, how to blend mens hair with clippers, tapering hair with clippers, How do you cut a fade haircut, how to taper hair step by step, how to cut a taper fade black hair, barbering classes for cosmetologist, can a cosmetologist be a barber, How do you get a barber license, can a cosmetologist work in a barber shop, can a cosmetologist become a barber, barbers cutting hair video, How do you do a fade, how can i learn to be a barber, barber tutorials learn how to cut hair, learning how to cut hair with clippers, clippers open and closed, How do you do a taper fade, How To Cut Hair, Learn About Barber Clippers, HOW TO use an open & closed HAIR CLIPPER LEVER, clippers, online barber instruction, Barbering Program, Cosmetologist to Barber Training, high-bald-fade-haircut, fade haircut, taper haircut, hair cutting, haircut clipper, cut hair, barber schools, online barber schools, barber schooling, barbershop school,